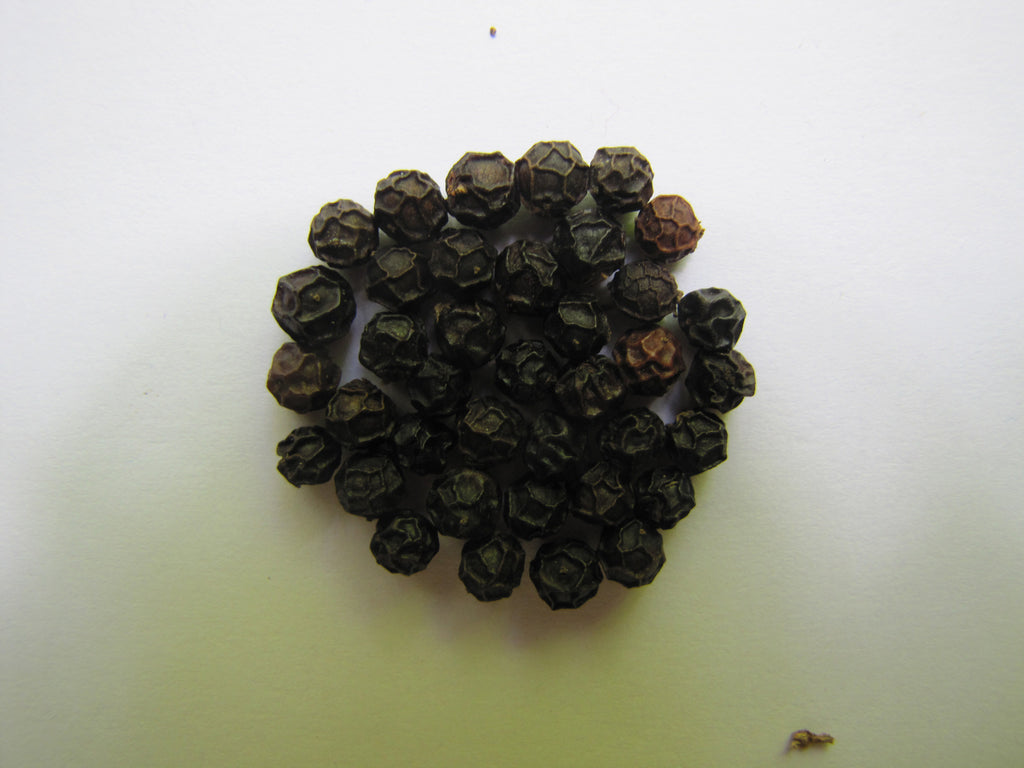 Organic Black Pepper
The Piper nigrum was one of the most sought-after spices during the earliest Roman trade with India. It's no wonder they called it black gold; its rich and powerful aroma lends a depth to almost any food. Try our bestselling organic black pepper as a seasoning, finely powdered or coarsely crushed, it adds a zing to any dish.  You can read about Pepper Cultivation Here  :  Green and Red , black and White!
DISCLAIMER: All of our products are organic, sundried, without preservative agent, no additives, therefore, some products are perishable, seasonal, and will have to be consumed as stipulated. The shelf life of individual products may vary.