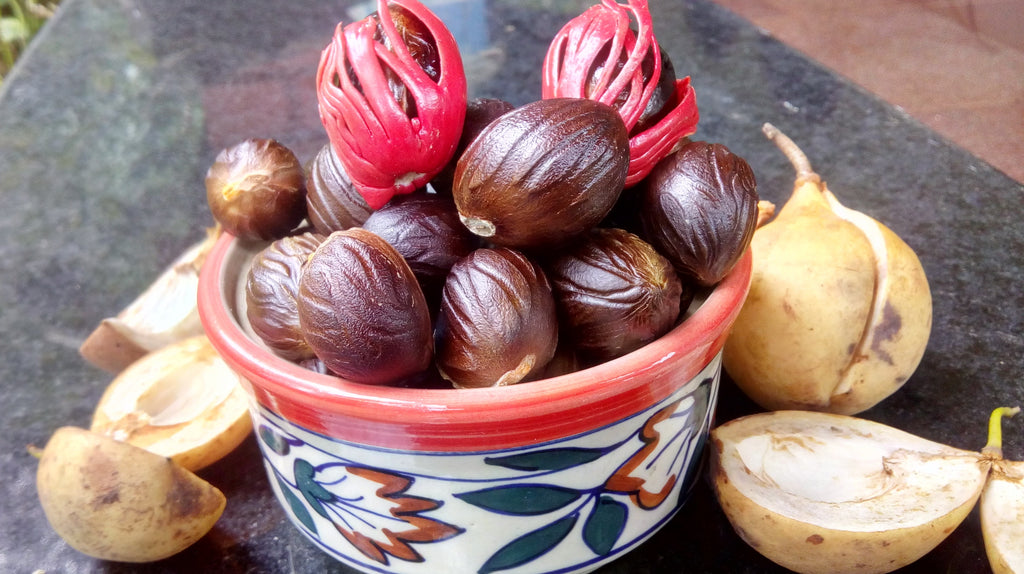 Organic Nutmeg - Jaiphal (20 gms)
Nutmeg  is used extensively to flavor traditional sweets like Srikhand, and the famous Maharashtrian cold drink 'Piyush'. It aids digestion and has a calming effect.
DISCLAIMER: All of our products are organic, sundried, without preservative agent, no additives, therefore, some products are perishable, seasonal, and will have to be consumed as stipulated. The shelf life of individual products may vary.